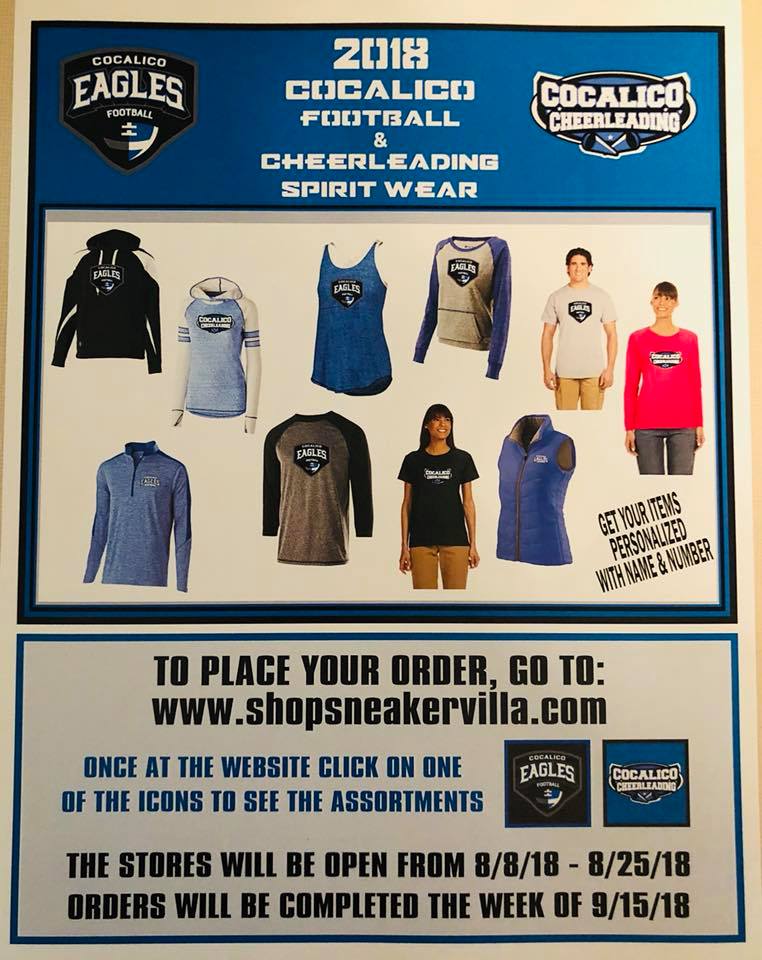 Cocalico Midget Football Association Registration
(Cocalico School District Residents Only)
Late Registration for people moving in to the district is still open!
ATTENTION PARENTS: We will also be taking registration for Flag Football/Flag Cheerleading for 5 and 6 year olds!
Flag Football/Flag Cheerleading Fee: $35 (Cheer shoes extra, see below)
Registration Fee For All Other Levels: $120 (Make checks payable to CMFA)
Tackle Football Equipment Fee: Jersey $38, Pants $30
Cheerleading Equip Fee: Bloomers $6, Bodysuit $15, (Shoes $47 paid separately)
Registration forms and equipment order forms will be available at registration. Please bring your child with you to try on the uniforms and equipment. Children will need a physical before being able to play or practice, NO EXCEPTIONS!
Questions? Contact cmfaeagles@gmail.com
**Like our Facebook Page "Cocalico Midget Football Association" for updates and schedule changes**
Registration for the 2017 Season will be coming soon!
We will keep you updated on this page to all your cheerleading information.